For the 20th consecutive season in their long 40-year history, the Krikke Motorsport team is locked in to participate in the 410 Sprintcar World Series Sprintcar (WSS) Championship, with team driver Kerry Madsen chasing what would be the team's sixth WSS victory throughout the 2019-20 season.
Contesting their maiden WSS campaign back in the 1999-2000 season with American driver Donny Schatz, the iconic Bunbury, WA-based team have since had no less than eight other drivers steer their WA # 2 Maxim car in WSS events, with the likes of Skip Jackson, Robbie Farr, Mark Wells, Brooke Tatnell, Tim Kaeding (USA), Jason Sides (USA), Jamie Veal and most recently Madsen attempting to earn top honours.
While they've already banked a handful of overall championship victories in past seasons, Krikke Motorsport are eager to add a sixth title to their significant list of accolades, and following Madsen's runner-up result in last season's championship point standings, team manager Ryan Krikke is confident that victory is well within reach.
"To be heading into our 20th straight season with WSS is quite incredible considering that back in 1999, we initially planned to contest the championship for one season only, just to be able to say we'd done it," admitted Krikke, whose late brother Shane had instigated the team's maiden WSS campaign as a 'bucket list' experience while undergoing cancer treatment.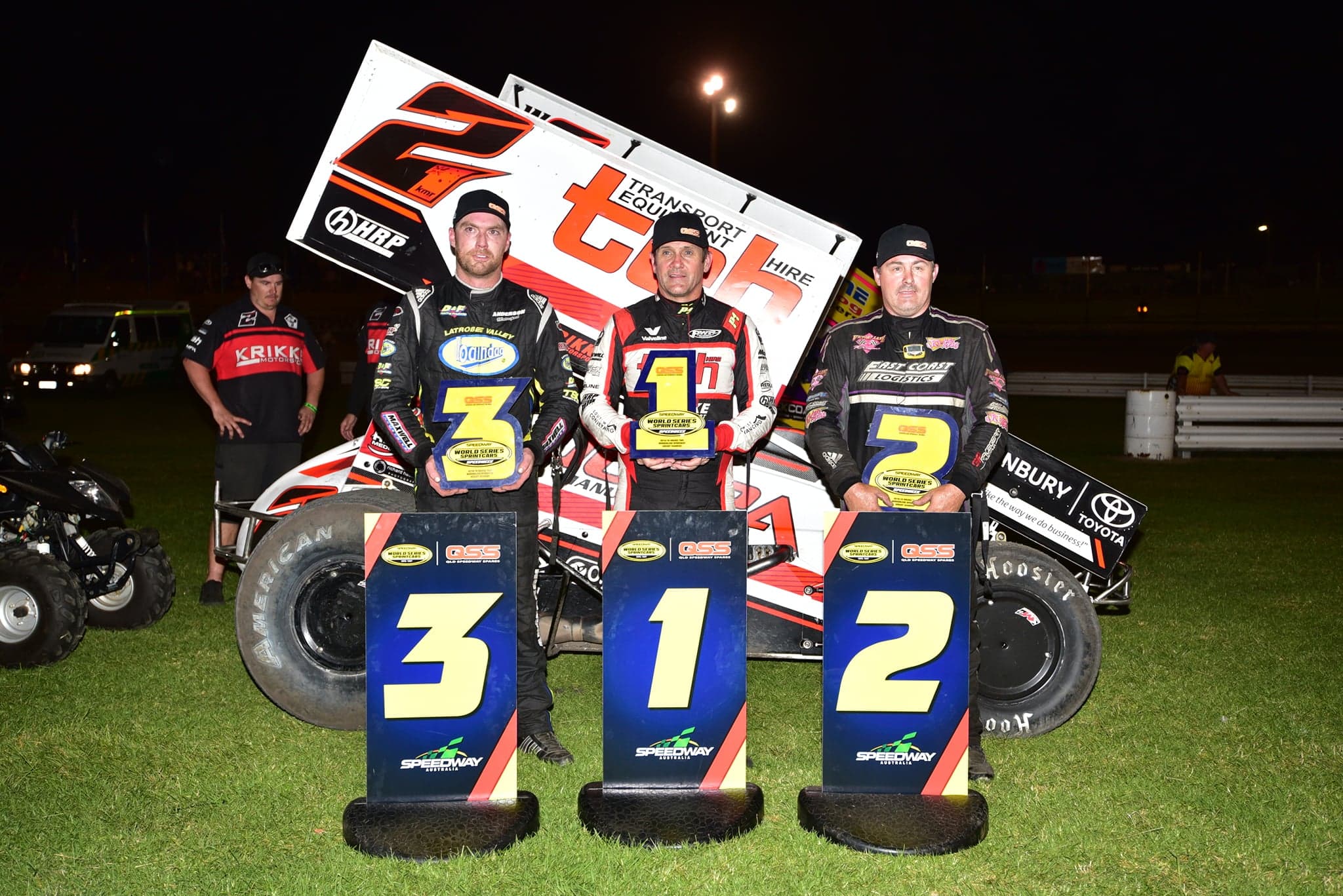 "WSS has been really good to us during our 20-year journey. It's a great series and I would like to think that our team has had a small part in shaping it and helping it to develop over the years.
"We've enjoyed a lot of success and fun along the way, and we're looking very forward to continuing that this season. It's certainly no easy feat, but we're aiming for nothing less than another championship win in our 20th season, which would be extremely special, and with Kerry in the driver's seat once again, we're confident that it's an achievable goal."
Stay tuned to find out more about Krikke Motorsport's 2019-20 season plans.
Throughout the upcoming 2019-20 season, Krikke Motorsport is proudly supported by the following sponsors:
Mobil 1
Transport Equipment Hire
Pumpa Manufacturing
Maxwill Racing Engines
PWR Performance Products
Redline Media
Performance Racegear
HRP Specialties
P1 Advanced Racewear
A limited range of last season's Krikke Motorsport and Kerry Madsen merchandise is still available via the team's online store at discounted prices. To purchase your merchandise, click the following link: www.krikkemotorsport.store.
To keep up to date with the Krikke Motorsport team, visit their website at www.krikkemotorsport.com.au or follow them on Facebook, Instagram and Twitter by searching Krikke Motorsport.
Feature Photo: Richard Hathaway Photography
Podium Photo: SR Photos